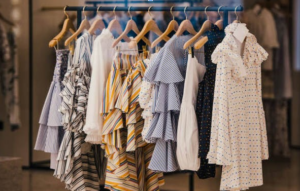 Determining how to buy wholesale materials can be a little daunting. You may be filled with questions like 'do I need a license to buy wholesale? What should I pay attention to when buying wholesale and more?
While there is a lot of information available on the internet, not everything is legit.
First, whether you need a license or no license?
You may need a permit. you want to buy and sell in bulk on your webshop or physical store, you need some documents such as a Chamber of Commerce registration and VAT number. According to the Dutch rules, you may need a reseller licence, certificate or VAT permit. So make sure to keep a close eye on them before you buy them.
Wholesale Clothing Strategies in 2022:
Buy More Designs: If you have a store, you must have a stock of fashion clothes. Keep in mind that getting the customer's attention should be your main focus. And that is only possible if you have the latest fashion and the best designs, patterns, colors or prints for your customers in stock. Also make sure your stock is unique, attractive and fashionable.
Keep the quality in mind: you should have quality products if you intend to keep your customers. Offering high-quality wholesale clothing will instill the confidence of your customers. That's why you must have the best quality b2b wholesale women's clothing .
All sizes of products: Do not limit stock size; you need to stock products that can be for everyone. Stock products in large sizes to meet their demanding needs. You can check out wholesale clothing in plus sizes and know the best strategies for clothing that can grow your sales.
Maintain a good relationship with your stocks: This is one of the most important things you should focus on. You have to search to better connect with better suppliers. They can only provide you with the best quality products to fill your store. When dealing with wholesale suppliers, you should check the products that your suppliers offer. Coincidentally, if they provide poor quality products, you are the first dealer. So make sure you have trusted sellers that you can work with in any situation.
Offer the best deals: Another way to grab your customer's attention is to offer them great deals. When you offer discounts in your store, it attracts your customers. They may come to your store and want to buy products from the website.
Request feedback:
When your customers are satisfied with the services and products, you can ask them for a review of your store. For example, you can ask about the product review or the services they can help you with.
Conclusion:
it can be challenging to learn how to buy wholesale for resale. But with some tips, you can get reliable suppliers who offer quality and profitable products. Let us know if you have any other tips?